Get a blog! Blogs boost traffic. They're indispensable. You're criminally negligent if your business doesn't have one. That's what everyone says anyway.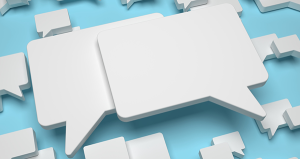 Blogs really are important. In fact, if used wisely, they're one of the cheapest, most effective marketing techniques for most types of small businesses.
The thing is, it's not enough to just slap up a bit of content and call it a day.
What's Wrong with Most Small Business Blogs
Most Small-to-Medium Businesses (SMBs) have no idea what they're doing when it comes to blogging. I include my own now-deceased business in that sweeping generalization.
Here are a few reasons why:
They rarely, if ever, link to competitors- or anyone else for that matter.
They don't share their expertise with customers.
They don't address pricing.
They don't solve problems or answer questions for customers.
If you want to make the most of your business blog, then here's what you should be doing:
Talk about Price
The number one complaint we marketers hear from customers is, "I just want to know how much it costs." Talking about price is easier in some niches than others, but it's something your blog should address as openly and as specifically as possible.
For example, in the computer repair industry, you could do a whole series of blog posts just on price:
How much should a virus removal cost?
How much should a MacBook screen replacement cost?
How much should a new hard drive cost?
You get the picture.
These are questions customers want- need- to know the answers to.
Offer Alternatives and Comparisons
Most consumers love to compare. Android versus iPhone. Camry vs. Accord. Splenda alternatives. The specific niche hardly matters. Few people are ever happy with just one choice.
Smart business blogs leverage this need to compare in order to drive traffic to their blogs.
Consider these blog titles, all of which appear on the front page of Google for their respective keywords (at least, at the time of writing):
See how those blogs answer real questions for consumers?
Recommend Products and Services
If all you ever do in your blog is highlight your own company's products and services, then you're really limiting your audience. The best business bloggers talk about their industry in general and make recommendations that actually improve people's lives:
An accounting firm could blog about the best free or low-cost bookkeeping software.
A lawyer could blog about the best sources for free legal forms.
A marketing company could share free resources on improving your company's small business blog.
Readers (your potential customers) always appreciate (and often remember) when you've given them something helpful for free. And, grateful readers are more likely to give you a call if they realize they can't do something on their own.
Share Your Expertise
How-to articles make up some of the most popular content on the Web. Take advantage of this. Write about your expertise. Share tips and tricks. Let the world know how much you know.
You might be thinking, "But why would I tell a potential customer how to do my job? That's stupid!"
But really, it isn't.
If people want to do something themselves, they're going to do it. The Web's full of articles and videos on how to do just about anything imaginable. If they don't find it on your site, they will find it somewhere else.
However, what's more likely is your reader will decide that doing it himself is more trouble than it's worth- and then call you, but only if you write an awesome how-to that definitively proves your expertise.
Tell People How to Save Money
I don't know anyone who doesn't like saving money. Do you?
How you approach this obviously depends on your industry, but almost every company has some insight into how to save money. If they didn't, they probably wouldn't stay in business very long.
Whether it's free software, inexpensive ingredients, great bulk pricing deals, or a cheap substitute, let people in on your budget tricks.
One of my favorite blogs, chocolatealchemy.com, does a great job of this. It's helped me save hundreds of dollars (on chocolate making), which I've been more than happy to pour into purchasing products from the site; products I never would have learned about had it not been for their blog.
Participate in the Broader Online Conversation
If all you ever do is log into your blog, paste in a post, and log out, then you're unlikely to accomplish much, regardless of how amazing your content is.
The Internet is a big place, which means you can't just rely on Google to get noticed. What can you do to get your fair share of the Internet limelight? Participate in forums. Comment on other blogs. Highlight other people's great content on your blog. Post to social media outlets.
For more tips on getting your blog noticed, check out How to Get Your Blog Noticed in the Big, Bad Blogosphere.
Still Stuck?
Carol Tice of Entrepreneur.com has 50 helpful ideas for jumpstarting your company's blog, and Mark Hayward of ProBlogger.net offers nine more small business blog tips.
We also invite you to contact us about how i7 can help you take your small business blog or website to the next level. We're nice and sociable, so drop us a line.