Word of mouth remains the best way to spread awareness and nurture a following. And today, the most prevalent word of mouth activity is happening on social media. This is where the conversations are. And these conversations can now involve a much larger reach.
But you still have to find out where your target audience is hanging out. Your target audience might be on Facebook, but that doesn't mean they're also on Snapchat or LinkedIn.
i7 can provide you with an audience analysis, allowing you to focus your social media marketing energies within the platforms that are most relevant for your business and for your prospects.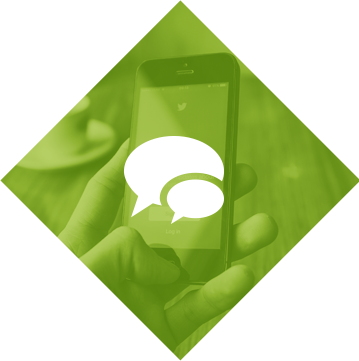 Once you know where you audience is, it's time to get strategic. We'll happily help you turn your marketing message into highly shareable campaigns with stories, offers, contests, quizzes, videos…the list goes on.
If you need a boost, we can create and manage paid ads on several social media platforms. But we'll focus primarily on driving real, organic traffic to your social media content and ultimately your website. We'll keep up with analytics, making adjustments as necessary in order to properly reach the audience based on its behavior.
If you dominate social media, you dominate conversations. Using targeted social media strategies will give you the talking stick in front of a large, listening audience. i7 is here to equip your social media presence so that it properly supports and energizes your ultimate marketing objectives.