Developing a mobile app isn't just for the larger, big name brands anymore. Quite the contrary, actually.
More than half of worldwide internet users are connecting via mobile device, and chances are they are using an app rather than opening their browsers.
It's time to create a top-notch, user-friendly, highly addictive app that seamlessly inserts your brand into their daily routines.
To help develop the best app for you, ask yourself: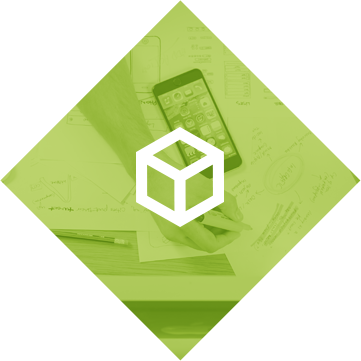 "Does my product or service need people to be online while on the go?"
"Is my content more interactive than informational?"
"Do my customers need to use current location information?"
"Do my customers need to track behavior or log data?"
"Do my customers need up-to-the-minute notifications?"
"Do I want my material to be available offline?"
"Can automation make my marketing more efficient?"
"Will my customers need to apply calculations or formulas?"
"Will my customers need to schedule appointments?"
How your users relate to your business determines what kind of app is best for their needs (and yours).
A mobile app can build loyalty and reinforce your brand.
When your customers tap into your app they leave distractions behind. They become immersed in your world. You'll have them, and you'll keep them with a data-driven intuitive app.

At i7 Marketing, we mindmeld with your business and analyze your customer base.
We'll work with you to determine the best type of app to keep you joined at the hip with your audience.
We'll design it to match the personality of your brand, build it, and test it to ensure proper performance.