We don't have to tell you that Search Engine Optimization (SEO) is vital to your marketing strategy. You already know that everybody's online, reading reviews on their phone, and locating their next stop on map apps.
In fact, people are even Googling new products and ideas while simultaneously browsing the aisles at a department store. It has become necessary to regularly churn out targeted content to snag the attention of the searchers.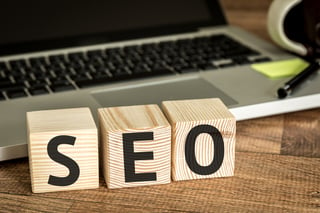 But you've also heard about the level of continual effort it takes to sustain a successful SEO strategy. This is especially daunting to small businesses with smaller budgets, and to those that barely have time to think about their marketing because they're busy on the front lines.
But maybe that alone can tip you off. Is it time to hire some extra help? Namely, extra help that will increase your reach, enchant your audience, and ultimately bring you more sales?
And it may be easier than you think.
1) You can start small and reach big.
If you're a newer business or new to online marketing, you might benefit right away from some simpler, starter SEO adjustments. You might be able to negotiate a smaller bundle of services from a quality SEO provider and then gradually increase the service level as your needs grow along with your business.
You can establish your SEO framework with the fundamentals:
Website technical SEO audit
Monitoring and Analytics
Complete content evaluation
Claim Google maps location and directory profiles
Getting you set up properly can remove any search engine barriers or penalties that may have been holding back your performance before. It's possible you could experience a sizeable boost in traffic just from these adjustments.
Then you can gradually expand into more targeted, long-term strategies that can solidify your business's success with content marketing, social media marketing, an appropriate link strategy, and possibly Pay Per Click. An esteemed SEO agency will be able to customize a package deal that matches perfectly to your business's needs.
2) Your savvy and your resources increase.
When you work with a professional SEO team, you not only increase your labor force but your market perspective. You now have a team of dedicated professionals watching out for your brand and making sure it aptly performs across the interwebs.
Armed with the latest in best practices and market trends, the right SEO team gets to know what's special about your brand and what can make it stand out from the rest. Honing in on these qualities with ultra-specific keywords and phrases will match your product, service or idea to the niche audience already clamoring for it.
And with the right SEO strategies, it's more than just what you set up. It's how well you create valuable content, monitor progress, interpret data, and respond to new insight. And when you have the right team in your corner, you can watch your audience engagement go up while you breathe easy and focus on what you're born to do.
3) Your business WILL grow!
Provided you have appropriate confidence that your product will delight its audience, the biggest "pro" on the list is that your return on investment (ROI) is highly favorable when you invest in an SEO team worth their cookies. Simply by rising above the noise in search results, social media feeds, and inboxes, your brand will grow in respect, relevance, and ultimately revenue.
If the price tag is still an issue, think of this as a value-based decision. What amount of value can be added to your business's operations by partnering with marketing experts in the most active medium in today's world? A few hundred dollars feels less expensive when it brings in several thousand.
Throughout our history at i7 Marketing, we have yet to meet a respectable business owner that regrets hiring a quality SEO team to handle its online marketing. When a close-knit team of experts makes a concerted effort to know your business, your priorities, and your dreams, affording SEO becomes less about an up-front cost and more about your growth potential.
You can start small and save some dreams for later, if need be—it's your business and your timeline. Taking a confident step forward into the online marketing world, however, is never a bad thing. Consider giving a gift to your business that will keep on giving.
Let's talk about how far a powerful SEO strategy can take you. Call us for a quote or reach out directly @BrandyMhughes on Twitter.