"If your brand doesn't support social causes, it's missing out on a huge audience." – Matt Petronzio
If last year taught us anything, it reminded us that everything keeps changing all the time, some things faster than others; and that adapting to the change can take some time, and that adaption must be done sooner than later if you want to remain relevant. Sometimes your business or you as a business professional will be forced to change something about your business or the way you conduct business simply because trends have overtaken your industry and have upgraded it to a new level of difficulty or added more obstacles for you to avoid.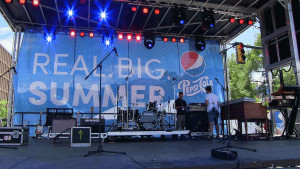 Image Source: Pixabay
Americans Trust Brands that Support Social Issues
In order to brand your business better, you have to adapt to certain trends, or raise awareness in such a way that will reach hundreds, thousands, and millions of people across the US and around the world. According to Mashable, 90% of Americans are more likely to trust brands that support social issues. Consumers knew brands support a certain cause before, but never like they can know now. Today there are businesses that are growing around certain social issues or make a very public announcement that they donate a part of their earnings to certain organizations that help make other people's lives better.
This way, a word about your business can spread widely through social media and people who may be interested in that cause will become your customers even if they don't have need for the specific product you're selling, they will be your ambassadors as a force for change.
Sponsor Events and Promote on Social Media
In 2012 Constant Contact published research that showed 77% of business were using social media to promote their events, and they noted that another 14% are going to do so in 2013. Today, most every business that is sponsoring an event is promoting it through social media. Brands engage their audience mostly on Facebook concerning the event itself, but Twitter is close behind. Furthermore, many attendants at an event will tweet live from the event using an event-specific hashtag that makes it easy to search for the event and everything about it in real-time. Add to this live broadcasts that some events also have as an option and you have an even wider audience that is talking about it in real time and is telling the world about it at the same time.
Hosting or sponsoring an event is not just for big brands. Even if a big brand is creating/hosting an event, it doesn't mean you can't participate, or be present, or be part of the creating process. But as a small business or startup you can support your local community by sponsoring or hosting various events in your town, which also allows you to gather with other local businesses around the same cause or purpose that will show your local consumers that you care about your community, and that you want to not just sell them products, but also make their lives better or happier.
Your Followers will Promote on Social Media
Now combine a social cause and an event, and you will not only raise awareness about that cause, but you will also bring in other people who may be more interested in a concert or a conference built around your industry or product. Now just imagine all those people together in one place, gathered around the same goal, enjoying themselves, promoting the cause, and live-tweeting about everything they're seeing and experiencing to the entire world.
So make it a goal this year to sponsor an event or a cause that will raise your brand awareness, show what you are passionate about, and meet your customer's needs.