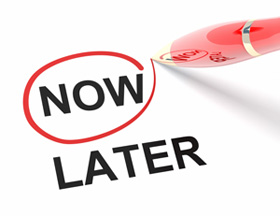 In order to achieve the search ranking which leads to optimum standing in search engine results, businesses need that all-important SEO "to-do" list.
However, as search engine optimization evolution continues, the list gets longer and longer; a seemingly-endless stream of work which can overload anyone trying to grow a business.
The List's Heavy Hitters
First, it helps to examine the SEO elements in greatest demand for search engine optimization. Generally, there are two: technical and marketing. Although each folder contains many other skills within them, site builders must create marketing plans in a technical space: a web site.
If ever two characters were distinct from one another, it would be a techno-geek and a marketer. Yet, a business's goals for search engine results goals are only fully realized by fusing those demands together. Perhaps that is the best way to separate tasks: technical and promotional.
The bottom line for companies seeking better search engine results is the way users experience their sites. Of course, "experience" is guided both technically and promotionally. On the technical side, site builders work on link structures and page design.
On the promotional side, marketers craft business messaging concepts for online delivery. Marketers and site masters have the same overall objective, but generally, technical people build the site infrastructures; marketers build the messages which resonate with users to inspire electronic commerce.
Typical Technical Strategies
content adjustments
site map changes
social integration
canonical tags
formatting snippets and data
navigation and pagination
Typical Marketing Changes
messaging and branding
keyword identification
market segmentation
data analysis
strategic marketing
How to Delegate
The question: If you can't do it, who will? The answer: Delegate. There are several ways to delegate tasks based on a company's existing work structures. Businesses use these criteria all the time with other internal tasks, and nowhere are they more applicable than to your business's search engine optimization objectives.
Cost of Implementation
It's a brutal business truth: Business cannot always afford everything it needs. When the monster adds six heads for every item completed on the list, cost is a great way to address the monster. It is often necessary to prioritize items "to-do" by assessing which ones you can afford to do, or, alternately, which ones you can't afford to leave undone. Every business must be able to calculate ROI (return on investment), and this is also true of SEO and internet marketing tasks.
Ease of Implementation
Rate each item on the "to-do" list based on how easy (or not) it would be to implement. Once completed, business owners can add the cost of implementation factor to further clarify just how realistic each task is at this point. Some tasks are simple enough to be handled in a 15-minute session, and others will take weeks of planning, tasking and staff hours to integrate into the overall strategy. The trick is to maintain a balance so that the small tasks do not adversely impact the larger strategies.
Off-Site Web Developers
You may be able to afford to complete the task, but not have the dedicated staff to complete it. Delegation is based on the realization that one person can't do it all. The global marketplace provides a world chock full of web development contractors with great expertise that can be brought in for specific tasks.
In-House Staff
Can in-house staff realistically take on some individual search engine optimization tasks? This may just require some tweaking to job descriptions. One staff meeting could do the trick. If your business is medium to large, adding a dedicated staff member for technical skills may be a valuable addition to your team. Alternatively, you may find that working with an external consultant makes more hiring sense.
Integrated marketing services companies, such as i7 Marketing, provide customized one-stop services for all the logistical headaches of task prioritization and delegation. With an understanding of your resources and priorities, integrated marketing services professionals can coordinate customer objectives, strategies and tasks. In addition, continuous connectivity makes integrated marketing services providers especially responsive to real-time business demands.
Businesses have enough headaches without considering the onslaught of "SEO", the monstrous leviathan whose heads never stop sprouting. If your business needs to focus on its day-to-day operations, integrated marketing services pros can provide a full understanding of the options available to you, both in-house and externally, to move you into the foray for optimized business.
i7 Marketing offers integrated marketing solutions, specializing in online strategies for connecting you with your customers. Identifying and implementing best practices for your business are what we do best.