Digital marketing agencies come in many sizes, levels of expertise, industry experience and regions of service. Some agencies are boutiques that focus on a few areas of digital marketing. Other agencies may provide a full range of services.
Your first decision before hiring a digital marketing agency is to identify your needs. When you do, there are seven things you should look for when hiring your digital marketing agency.
#1 Digital Marketing Expertise
What areas of digital technology does your agency have expertise?
To promote your business online you need many things. Plus you need people with expertise to develop and integrate those things.
You need a website and a mobile site. You need hosting services. And you need both inbound and outbound marketing. This may include SEO, PPC, business listings, advertising, email, PR, social media and content marketing.
You also need strategy, creative insight and design to stand out from your competition.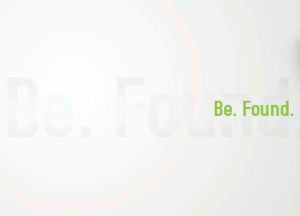 A digital marketing agency can provide you with the expertise to do some or all of these things. Yet not all agencies have the same level of expertise. And that's where you need to do your homework.
Whoever you decide to hire as your agency, make sure you know they have the expertise to perform the services you need. Global agencies face a serious digital marketing skills shortage, according to new research conducted by OMI in partnership with ClickZ and Kelly Staffing and reported by Search Engine Watch in November, 2013. The study reveals that digital talent is not what they appear on the surface. About one in four agencies are unable to adequately distinguish between individuals with the right skills and those without.
Many people with digital marketing talent – including those involved with SEO, analytics, automation, email marketing, online advertising, social media, mobile, and content marketing - have technical skills but do not have the right business skills or experience. Erin Everhart, Director of Digital Marketing at the digital agency 352, says
"People are too specialized… we look for good, creative marketers, who can come up with creative ideas across any medium, even if they've never worked in that medium before."
The study finds that traditional public relations and marketing pros can make the best digital marketers when they have the proper training and experience.
The lifecycle of technology is very short. It seems that for every brilliant new technology that enters the market – with promise to be a must have to grow your business – there is a newer and better technology just behind it.
Ask your agency about their understanding of these technologies. Get a feel for where their strengths and weaknesses are. See how these fit your needs. And most of all choose an agency that can bridge traditional marketing with online and mobile technology.
#2 Industry Experience
What type of experience does your digital marketing agency have with respect to your industry?
The more experience a digital marketing agency has in your industry, the better fit they may be for your company.
Industries differ. Every industry has a unique structure. Each industry has different barriers of entry, supplier and buyer dynamics, and customer profiles. And each industry differs in how it applies digital marketing.
Teaching your agency about your industry can take time. But when you hire an agency that knows your industry you can feel more assured of their ability to better serve your customer needs.
An agency familiar with your industry can help you with branding online. Your agency may provide you with an insight about your customers that you may not have seen before. That can help you to solidify your brand message and deliver it best to your target audience.
#3 Client Services
What are the service capabilities of your digital marketing agency?
Just because a digital marketing agency has expertise in a certain field does not mean they have the resources to implement the services you need.
For instance, you may need to produce more content to promote your business. The 2013 B2B Content Marketing Benchmark, Budgets and Trends report shows that the biggest challenge among nearly two-thirds of companies is to produce enough content. While it may be more efficient for you to outsource content creation, you need to choose an agency that can fulfill the volume you need. A small agency may have limited resources to allocate for this. Or they may have a strategic alliance with a content marketing firm that can supply the writers and designers for this service.
Another example is with search engine optimization. You'll need to have your website continuously monitored for SEO. Make sure your agency can perform this service on a regular basis and has the personnel to help you make any changes compliant with Google's updates and algorithms to improve your rankings.
When meeting with prospective agencies, asking them the following questions can help you choose the agency best fit for your company, according to a report in Business 2 Community published in October 2013.
"Can you show me examples of work you've done for current or former clients?"
"Do your employees work independently or as a team?"
"Am I supposed to provide you with ideas, or do you do the research, create the pitches, design the content, build the strategy, etc.?"
"Will the same creatives and strategists be working on my account every time?"
"Do you outsource any part of the services I'm paying you for?"
#4 Strategy
How good is the strategy your agency proposes?
Strategy can sometimes be taken for granted when it comes to digital marketing. When there is so much attention on adapting to new technologies the focus on strategy can take a backseat.
So it's easy to lose your way in the midst of fast changing technology.
Yet strategy should be your first priority. Once you develop your strategy then everything else can fall in place to help you achieve your goals.
Find an agency that asks questions about your company, goals and current performance and then shows you a strategic plan to help you gain competitive advantage through online marketing. A good strategic plan can be the difference between you making a meager increase in sales or exponential growth.
According to an article published by Forbes in December 2013, not all agencies see the big picture. Moreover, they do not all address sales growth, lead generation and retention in the context of your business. Instead many agencies may focus too much on an app or a technology.
For an agency to best serve your business they should want to know as much as they can about the environment of your business. Ask them how they intend to assess your needs? When and how will they identify the needs of your customers? Never ever let your agency drive your business strategy with a new tech feature. Your strategy should always first serve your customers. The technology is a tool to help you better serve your customers.
Your new strategy can involve revising your current website or creating a new one. It may also involve SEO, online advertising, social media, email campaigns, blogs and more. Full service marketing agencies may have one or more people on their team that specialize in and focus their time entirely on strategy. A smaller agency may have someone with experience to develop your strategy. Whoever you interview make sure to identify who will spearhead your online marketing strategy and the qualifications they have for this role.
#5 Imagination
Online marketing involves technology…lots of it. Yet the biggest factor that can make or break your online marketing success comes from the ideas you create. That's why it's so vital for you to choose an agency that has imagination.
An example of applying imagination to solve a big digital marketing challenge is Navitas, according to an October 2013 report in CMO.
Navitas, an ASX-listed company that provides recruitment services and programs for students who want to study at universities in Australia, the USA, UK, Canada and New Zealand, wanted to invest in a marketing automation platform. They found the traditional CRM project could integrate disparate sales and reporting systems, but would not solve many of challenges to identify, nurture and convert potential students into paying scholars.
So Navitas imagined a newer and better solution – one that no one had done before. They used a new CRM system called Marketo that integrated with their CRM. Marketo involved a customized web form loaded onto iPads and directly linked to their marketing platform. They used this to identify applicant details, such as whether they are the parent or student, location, buying cycle stage and marketing channel source. They created a series of email auto-responders that personalized the message to each applicant. Their new system changes the type of message based on the stage of the applicant so it would stop sending pre-application nurturing emails to individuals that applied; and start sending a different type of message instead.
Today Navitas uses their new marketing automation system to recruit students worldwide. And it gives them a competitive advantage because it's not so easy to replicate what they built.
Ask your prospective agency for examples of cases that required imagination. Then ask them for a big idea to help you overcome your online marketing challenges.
#6 Research & Analysis
A big part of your online marketing success can take place when you measure and analyze results and ROI. That's why it's vital that the digital marketing agency you choose perform these services for you. According to a report Business 2 Community published in October 2013, there are several questions you should ask your agency. These questions include:
"How do you measure results on Facebook, web search, e-commerce, etc.?"
"Can I have direct access to my business's analytics software/accounts?"
"Do you promise any results? What happens if those results are not attained?"
With the right analysis at a regular interval, you can modify your strategy to optimize your results. That can help you increase your online marketing ROI.
#7 Budget Value
Does your agency work within your budget, and more importantly, does it provide value?
Your budget can limit you to do certain online marketing activities. So hiring an agency that can work within your budget can help you to maximize the things you can do.
It's not just your budget that you ought to be concerned about. It's also the value of the services you receive. Outsourcing your online marketing can bring in increased value compared to doing it in-house. When outsourcing services you are not stuck with a salary and overhead like you are when hiring an employee. Plus your outsourced team can bring new thought and research to help you fulfill your company mission.
More important than budget alone is the strategy you need to fulfill your goals. The sign of a great agency is one that focuses on strategy to lead before budget, rather than let the budget dictate the strategy, according to a report by World of DTC Marketing published in April 2013. The reason why you should NOT disclose your budget when first meeting with agencies is to get them to focus on the value they'll deliver and not how much money they'll profit from their services.
Ask your agency questions about how they determine their fees. Assess the value of services they promise to provide. Agencies will know what they charge, but many will not always know how they assess the value of their services. Once you know these answers you'll be able to negotiate a price and billing plan that works best for you and the agency you decide to hire.
There are many agencies - some in your local area – that can not only provide you with increased value, but also do so within your budget.
Next Steps
Review your current marketing strategy. Look at your online marketing. Ask yourself if your company is fulfilling your goals. If not then it may be time to search for a digital marketing agency.
Go online and read about agencies in your local area and elsewhere. Ask contacts you respect for their recommendations. Then contact between three to five agencies and interview them about how their services can help you. Meet with them and assess their ideas, proposals and estimates. After reading this article you now know some of the things to look for when deciding on which agency to hire to help grow your business.