How important is social media to the success of your business? That depends.
Are your customers on social media, such as Facebook, Instagram or LinkedIn?
If so, you should be there too.
This is old news. The marketing world has declared time and time again that both B2B and B2C businesses should have a social media presence. But it's surprising just how many businesses, regardless of size, have simply set up a Facebook account and called it a day.
Still more businesses have maintained a somewhat active social media account, but with inconsistent posting schedules that often include lengthy dry spells. Others publish lackluster content that may be mildly informative but doesn't effectively engage their audience.
And these businesses are not bad businesses. Most are still legitimate, hard-working companies. So what's stopping them?
Often they just don't realize the potential following they could be nurturing through a consistently active, engaging social media presence. Plus, they're busy—working in their business, not on their business.
So how do you know when to hire a social media management agency?
If you're proud of your business but not proud of your social media representation, it may be time for a hard look at your online marketing strategy.
There are over 15 popular social media platforms to choose from, each with millions of active users (or in Facebook's case, billions). You're bound to find your audience spending time on at least one of them.
But to make effective, sustainable strides in cultivating a social media following that ultimately brings you more paying customers, it takes a consistent and dedicated effort. That is what a third-party social media agency can bring you.
When working with a social media management company worth its beans, you can expect a specialized team with significant combined experience and access to research, tools, metrics and tactics that will bring your social media influence to a whole new level: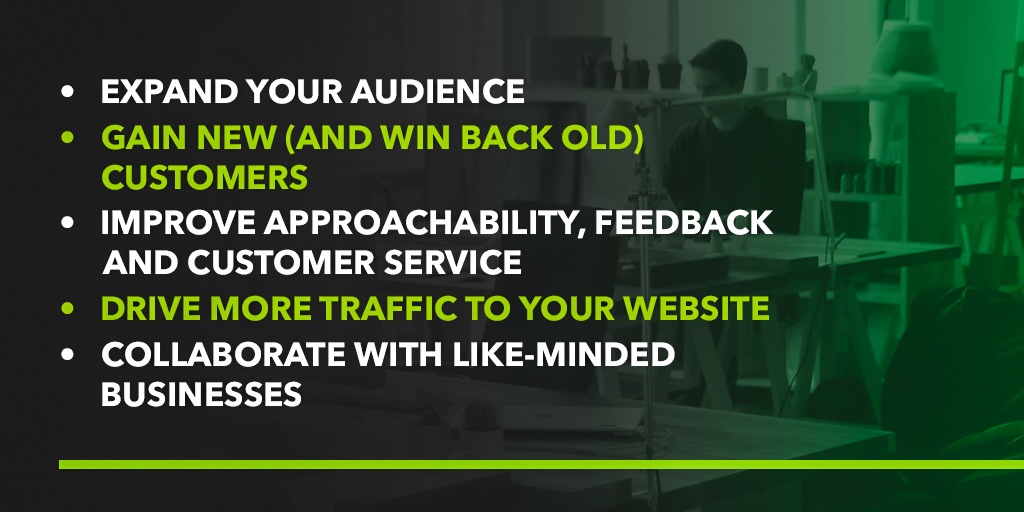 All in all, your company can grow to become a respected, trusted social entity that not only has great products or services, but cares about its followers and resonates with their beliefs, priorities and interests. Social media is about story, which a social media agency can also help you develop and refine.
Take the plunge—it's worth it!
While any marketing endeavor starts with an investment, the payoff is priceless. One physical therapy clinic in Florida experienced 500 new appointment requests after dramatically increasing their social media following. After a shift in their potential audience, they knew they needed to up their social media involvement but didn't have the time or expertise. So they partnered with a third party and watched as the appointments rolled in.
The idea is simple: Connecting, engaging and converting your audience is what keeps your business afloat. When you bring in the pros, your internal workflow efficiency will only be improved as stress is removed from your shoulders, and you no longer need to figure out how to fit consistent social media management into the schedule.
Whether you need a full-scale social strategy with continual planning and maintenance, or whether you simply need help defining your goals and setting up campaigns, i7 Marketing has a customized plan that will work for your business.
Our team of social media experts love a new project and get a small thrill from learning about each business they work with. Your business has something the world wants, and we want to help you provide that through increased social awareness and interactivity. Contact us for a quote today!