You've initiated your business into the world of email marketing, and your first few campaigns have launched. But how can you tell if people are reading your messages? How do you know if your campaign is truly effective?
The easiest and earliest way to see if your content is even getting noticed in your prospects' inboxes is to go to your campaign provider's analytics and view the open rate. But sometimes it takes some investigation to determine exactly what this percentage is telling you. And you might be curious what's considered a "good" email open rate these days, anyway.
The Process behind the Percentage
As you know, the email open rate is the percentage of recipients that click to open your email out of the total number sent. While this may seem like a basic metric, keep in mind that this doesn't necessarily represent the exact number of your readers who take notice of your message.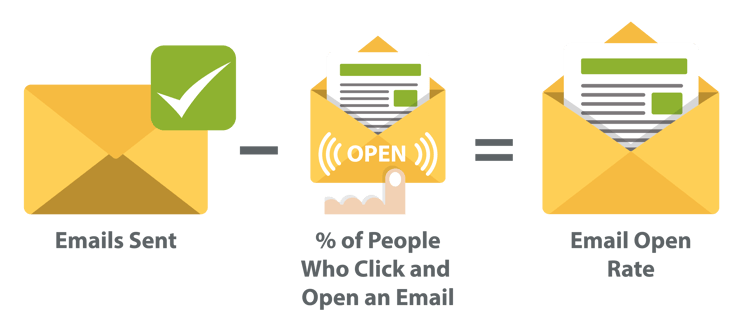 While readers that actually click their mouse or tap their screens to open your email may indeed be worth counting above others, there are a couple situations that will not count toward the open rate, even if a user had read at least some of your message:
Preview panes that let a user start reading, but the images in the email are not downloaded.
HTML or images are disabled by the user.
With that in mind, the open rate reveals a general idea of what portion of your list is either already engaged in your messaging or is becoming enticed by your subject lines.
So What's a Good Open Rate?
Many industry experts agree that a 20% open rate is a reasonable expectation, and maybe even cause for self-back-pat. But even if 20% is considered effective, what should a number like this do for your email marketing goals? The remaining 80% should still be considered quality leads, since they opted onto your list one way or another.
But how can we hook more of this 80%? Is it wishful thinking to decide to push that percentage up to 25%? Or even 30%?
Open Rate Booster: Crafting That Personal Touch through Your Emails' Subject Line
There is no magic metric that can fully quantify the influence of your email campaigns, but you can use your open rate as a guide to the effectiveness of your email subject lines. Are your subjects coaxing your readers to find out how you can solve their problems and fill their lives with more joy? And is there a personal, conversational element to the wording?
And if you want to maintain a higher open rate, make sure your content delivers what your subject touts. Let them know why they need you. Let them know that you're in their corner, and they're not just a number. It's all about personalization.
Personalize your subject lines and salutations.
Names - Let's face it—we love to hear our own names. Even if you know it's only software inserting your name from a list, it's a word our brains are wired to notice. According to a study by MarketingLand, personalized emails perform 6 times better than generally addressed messages.
Industry - But don't stop with just a, "Hi, Jim." Think about what industry Jim works within, or what he might be working on when he hears the ping from his inbox. Think about how he might be feeling. Try something like, "Is your desk covered with papers, Jim?" or "Jim, when was the last time you tried/tested/checked…"
Readability - Do be careful with length, however. Consider which devices your readers may be using and how your subject line may appear. If it's a bit too long and the end gets truncated, your carefully-crafted and personalized wording won't get a chance to make its intended effect.
Conversational Language (Buzzword-free) - While spam filters have become more sophisticated than just noticing certain trigger words in subject lines, it still matters how sincere and down-to-earth your wording sounds. Typically, in conversation, you wouldn't use words like "buy now" or "easy money" or "complete cure" or even "as seen on…" in your opening sentence. You want to relate to the person first, and even to their state of being, before your call to action will have much value to them.
Personalize delivery timing.
Many companies send emails overnight so they show up when the recipients first check their inboxes for the day. But think about how you feel when you get to work and immediately have to sift through several promotional emails. Chances are you'll either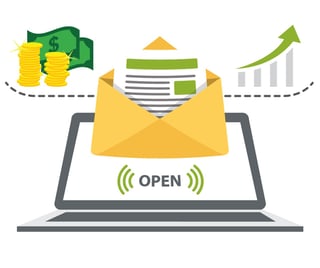 delete these messages or just let them sit, as the day's impending to-do list typically has more of your attention at that time.
But consider your receptiveness to emails that come in mid-morning or mid-afternoon. Sometimes it can even be a welcome distraction—especially if the subject resonates with what you might be working on or thinking about at that time of day.
Personalize the content to the appropriate buyer persona.
Have you ever read an advertisement that seemed like it knew what you were thinking? What you were feeling? Did you end up buying that product, or at least checking it out?
The content of your email campaign will not "stick" if it's too broad. If you've tailored your email list to reflect a certain type of customer, you can get away with being incredibly specific in anticipating their needs, their feelings, their weaknesses, or their frustrations.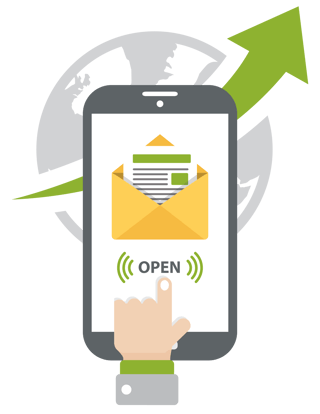 You know exactly what kinds of problems your product solves, so describe the relief your customers can experience. And if it feels natural, drop in a jargon term just for the sake of relating to the subject (but don't overdo it, of course).
As you go about assessing your last email campaign and preparing for your next, remember that the open rate isn't the be-all-end-all of your email marketing. Even if your open rate is lower than you'd like, check the other statistics. Are those that are opening your email clicking on links? Are they sharing or forwarding your message?
Comparing your open rate to other engagement metrics can give you a picture of which point in the relationship process is the strongest, and which may need improvement.
But if you take nothing else away from this peek into the meaning of email open rates, at least remember that email marketing must be personal. It must be a conversation that cares about each Joe or Sally reading your messages.
As soon as individuals morph into list items, the personal touch is gone. But when you truly see each interaction as part of a relationship, your content will reflect it—and eventually, so will your open rate.