Email list building is the highest converting marketing channel, period. So, it seems like a no-brainer to make sure that your business is building an extensive email list. The uses of email marketing are virtually limitless.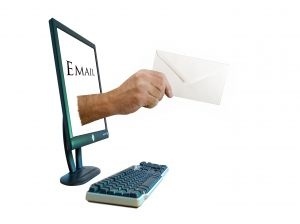 It can be used to sell products, inform about new products, update changes in services, announce big sales, segment your audience into affinity groups to ensure they receive exactly what they want, and so on.
So, if email marketing has the highest rate of conversion, how can you capitalize?
It starts with having a large email list - and this is key - that is made up of people who actually want what you have to offer.
Quick Fact: Email marketing databases naturally degrade by about 22.5% every year. That is why it is so key to be strategic when building your email list.
We have compiled a list of 5 ways to help you create and maintain an email list that leads to sales and loyalty:
It all begins with creating relevant and timely content. Your content needs to be amazing if you want people to:
buy your products

stay subscribed

stay connected to your services and products

forward your emails to their friends, family, and colleagues that aren't already on your email list

Here are

88 Content Creation

ideas. It won't do you any good to build a great list if what you are providing them isn't appealing and relevant to their needs and wants. Bonus:

Create Remarkable Email Subject Lines.

2. Create multiple email subscriptions types.
You will use these to send more targeted content to specific segments of your marketing personas. When asking people to fill out an opt-in form with their email address, give them options on the type of content they would like to receive.
Email recipients are
more likely to click through emails
that have been targeted at them, so if you create multiple, targeted subscription types, you'll increase the chance that visitors will subscribe to one of them.

3. Use social media to promote your offers.
Promote one of your lead-gen offers on Twitter

.

Create a Twitter campaign

to promote an eBook or a free resource to your followers that requires an email address to redeem.

Use your Facebook page to promote an offer that requires an email address submission.

Promote offers on your Timeline, and be sure to

add social sharing buttons

to the landing and thank-you pages you send them to so you encourage your leads to share those offers.

Leverage your company's YouTube channel.

Add calls-to-action and URLs in your videos to encourage people to subscribe to your list, and include links to relevant landing pages in your videos' text descriptions.
4. Collect email addresses at offline events like trade shows and import them into your database.
This is a great way to ensure that you are creating a list from people who know what you are about. Be sure to send these contacts a welcome email that confirms their opt-in to your list.

5. Link to offers that capture email signups throughout your website.
Don't make people dig around your site to stumble across subscription options. Keep your offers up front, and include calls-to-action on just about every page of your website. Key places to consider are your website's homepage, the main page of your blog, your 'About Us' page, and your 'Contact Us' page.
These are only 5 ideas to build your email list, what strategies have you employed that has been successful? We would love to hear from you.
For all your marketing needs, or if you just have questions, please feel free to contact us here at i7 Marketing. We love innovation and do revolutionary marketing for our clients to keep them ahead of the rest of the world.