Have you ever thought about how fascinating we, as people, are? Think about it. We know that we shouldn't speed, yet we do it anyway (until we get caught). Or think about people at the beach: they know they need sunscreen, but they don't do it. Now, think about businesses: everyone knows that word-of-mouth marketing has huge implications (good and bad) for the life of a company. And yet it seems many businesses consider customer service a good idea rather a necessity that is a key marketing tool.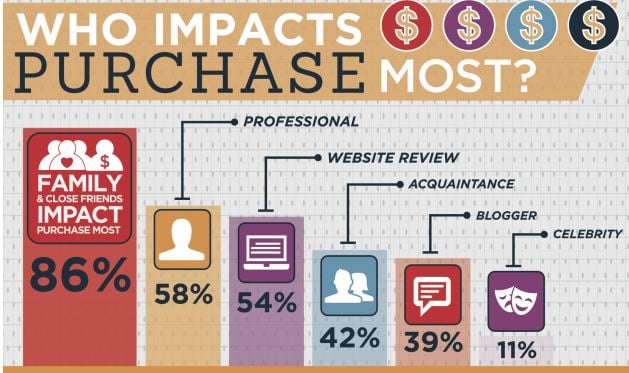 Here are just a few statistics regarding the value and importance of word-of-mouth marketing:
Word-of-mouth has been shown to improve marketing effectiveness by up to 54%. [

MarketShare

]

84% of consumers reported they either sometimes or always take action based on personal recommendations -

demonstrating that previous positive experience matters

. 70% said they did the same of online consumer opinions. [

Nielson

]

74% of consumers identify word-of-mouth as a key influencer in their purchasing decision. [

Ogilvy/Google/TNS

]
Online Reviews Matter
From Yelp! to TripAdvisor, and all social media sites in between, the pen truly is mightier than the sword. People are looking and listening to what people have to say about your services and products.
Your Response Matters
As easy as it is to dismiss a complaint, your willingness to seek out and respond to concerns raised has the potential to increase loyalty and a favorable view among your customers. And here are just a few statistics about how businesses are handling concerns and complaints (courtesy of Jay Baer):
1/3 of all customer complaints are never answered, most of them are on social.

Answering a complaint increases customer advocacy by as much as 25%.

Not answering a complaint decreases customer advocacy by as much as 50%.

40% of customers who complain on social expect a response within one hour.

63% of consumers are satisfied with response time on social media.
Now What?
Admit there's a problem.
The first thing is to identify how you are currently handling complaints and concerns on all fronts: email, phone calls, social media, letters, etc. Until you can identify areas of excellence and weakness, it will be difficult to make necessary changes.
Appoint a key person.
Customer satisfaction is everybody's job. Unfortunately, it also needs to be a single person on the team's job or else it can easily be forgotten or slip through the cracks. Knowing who will hold the team accountable for handling concerns is key as it will create continuity and a consistent message.
Listen intentionally.
Only 3% of people who tweet a concern or complaint use the @ handle for the company. There is software that can help you search and find these mentions. It can also be done manually.
Practice. Practice. Practice.
Role play internally for common concerns that are raised. The majority of your customer's complaints fall into a few situations that recur frequently.


In Conclusion
Customers can be your greatest marketing asset; however, bad customer service can lead to a bad customer experience, which is easily amplified in today's technological environment. But there is good news - every time a complaint or concern is handled to a customer's satisfaction, they potentially become an advocate. People love telling stories - let it be a positive one about how you listened, exceeded their expectations, and resolved their issue.