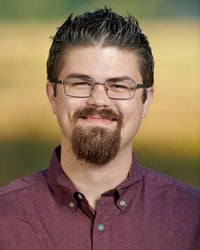 Eric Wagner—Chief Executive Officer
While Eric now focuses on internet marketing, he also has a background in web development. He loves being among the first to find out about new tech—and better yet, being a part of making that tech succeed. Eric is known to be a good listener, seeking to understand how each individual sees the world. He is a harmonizer in group settings, cultivating unity while constructing the overall goal and strategy. When he's not busy helping i7 clients dominate the online marketplace, Eric enjoys drone videography (he's got a UAV pilot's license), woodworking, community service and all things outdoors.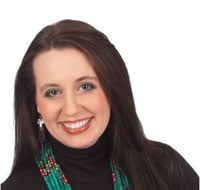 Brandy Hughes—Operations and Marketing Manager
Every day, Brandy holds the office walls together, using her operational magic to keep things running smoothly. She means business, and she inspires everyone else to mean it, too. Brandy is relentless about quality and operates as an adept and innovative problem solver with each project she leads. She is also a lifelong learner who finds it downright invigorating to keep up with the ever-changing worlds of marketing and management. Brandy is a native Oregonian who craves spontaneous adventures, travel, philosophy, art, and music. She is also a sleep-deprived mom of 3 (ages 13, 7, and 1) and in her spare time loves listening to podcasts and studying on TedEX or Periscope. She's a humanitarian at heart, a die-hard Apple fan, TetrasBlitz master, and even enjoys a little Pokemon GO. Brandy has also been dubbed the office food taste-tester.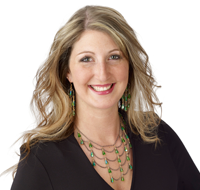 Alicia Sutton—Marketing Project Manager
I spend my days managing, planning, strategizing, documenting and coordinating all marketing projects for clients. I work with them closely to meet their needs, goals and generate revenue. On a daily basis I get to work with professionals in their fields, magazine publishers, printers, graphic designers and writers constantly working to create new educational content, magazine advertisements, informative videos and engaging emails. I love the variety of tasks in my job--I'm never bored and it's constantly changing! I love the autonomy and the people too, everyone is creative and loves what they do! It's a fun and rewarding atmosphere and career!
I recently became a mother and don't have "spare" time as I'm sure all parents can relate. It's the most amazing time in my life! All time outside of work is spent cuddling, playing, learning and creating with my daughter and husband. I love living in the Pacific Northwest and enjoy several outdoor sports including wakeboarding and water skiing, riding ATV's and horseback riding.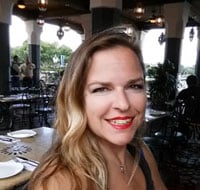 Wendy Hale—Lead Web Developer
With a bachelor's degree in Computer Science and many years experience in a wide range of website projects big and small, Wendy can craft the perfect online home that meets each client's needs. As a lifelong resident of the Northwest, she loves adventure—whether that be a learning adventure (like setting up a hydroponic garden) or a physical adventure (deep-sea halibut fishing in Alaska), she's game.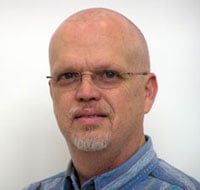 Dave Sharpe—Lead Content Strategist
Dave manages our content team. A copywriter and marketing consultant with 20 years experience, he's worked with a wide variety of businesses and has seen it all. His personal library contains over 5,000 volumes—at least 2,000 more than his local county library. In addition to reading a lot, Dave plays guitar and spends as much time outdoors as possible.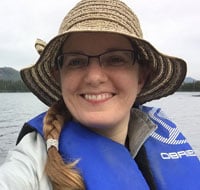 Heidi Nelson—Marketing Coordinator and Brand Guardian
Heidi oversees the formulation and execution of ideas in the most innovative, artistic way possible. She storyboards and sets the landscape for defining key messaging points across the ideation process. Bottom line, she makes creativity happen. One of her greatly regarded assets is her ability to see things from clients' perspective and hone in on that messaging like a wizard. She is also into bullet journaling with a bit of additional flair, a la Pinterest. Heidi also enjoys living in the Northwest and if she had spare time, she'd be gardening. But she loves the people she works with and serves as the go-getter any good team needs. She has also been labeled as the Emoji Queen.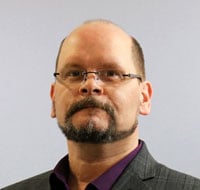 Dennis Hubbard – Marketing Coordinator
Dennis brings a broad range of Marketing experience in Health Care, Aerospace, Manufacturing, and Broadcasting to every strategy and development conversation. A world traveler, Dennis has developed and implemented Marketing and Communication campaigns within Governmental and Private Sector marketplaces in 7 countries. From C-Suite presentations with Saatchi, to coffee and donuts CRM discussions with local auto parts stores, Dennis brings the entire spectrum of Inbound Marketing options adapted to your market and proven to give you results. He's also a 20-year film and video geek who has consulted for "Swordfish" and "Hulk" and produced commercials with celebrities Tory Spelling and Denise Richards. His free time is devoted to his wife and two adventurous sons.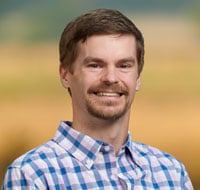 Jered Baldwin—SEO Strategist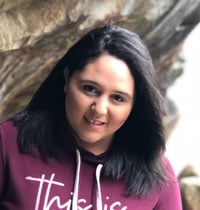 Kim Wagner—SEO Specialist
My job is an SEO Specialist and Website Strategist, my goal is to connect each individual with the exact information they need to answer their questions and make excellent choices that benefit their life. I love the research that comes with my job, and the ability to see a path forward that truly helps a site grow. In my spare time, you can find me reading or playing with my kids and pets.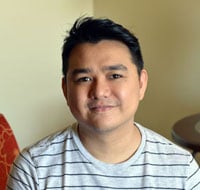 Paul Rivera—Graphic Designer
Besides being just the nicest guy ever, Paul is a true artist at heart. He freehands like a natural and his designs are bright, vivid, bold, and modern. He can think through the specific elements of a design project, figuring out the best ways to incorporate a client's unique needs. When he is not creating digital masterpieces, he likes to travel, play guitar, cook, and draw. Paul is fluent in Tagalog, Bisaya, and Ilonggo, the primary languages of the Philippines, as well as English and some Spanish. He spends most of his time in London but travels frequently to the Philippines to visit friends and family.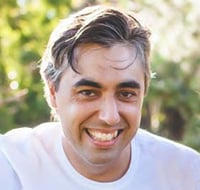 Mitchell Harris—Graphic Designer
Mitchell is a gentle creative who enjoys the satisfaction of problem-solving with logical and lateral thinking. He spends much of his time shining up the social media space with his work on video editing and social post images, while also bringing other print and media design skills to the table. Mitchell loves learning new skills and pushing himself to find ways to improve his work for others. Away from work, he enjoys being a busy father of his 8-year-old son and carer for his wife. He originates from outback Australia where he is inspired by the wide-open spaces, but he now resides on the Sunshine Coast. He's also an avid collector and player of mind challenging board games and computer games, and has a musical background from which he enjoys singing, playing the piano, and other musical endeavours.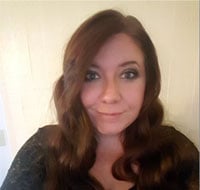 Michelle Krein—Social Media Specialist, Analytics and AdWords Assistant, Proofreader
Michelle spends most of her time discovering opportunities with Google Analytics and helping small businesses reach their customers via social media and email marketing. She's the one we go to for what's going on in the world and what's trending in the Twitterverse. With Michelle around, we don't miss a beat of what happens on the social stratosphere. Her attention to detail has also made her indispensable in her Quality Assurance role as she literally enjoys proofreading. In her spare time, Michelle likes to watch college football games, try new healthy recipes, and scrapbook.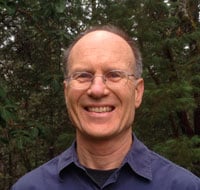 Bob Dale—Marketing Coordinator


Bob enjoys working with writers and using his creative talents to develop content that helps others improve their lives, both on and off the job. His strengths in technical documentation, writing and quality assurance allows him to easily compile a variety of collateral into a newsletter package that makes the most sense for a client's experience. Bob is also a lifelong outdoorsman who loves sharing the natural wonders of Oregon and California with his family and friends. Come the weekend, expect to find Bob exploring wild forests, rivers and mountains

.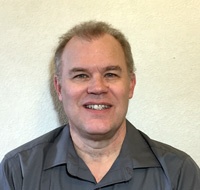 Larry Loffer—Customer Relations Specialist
Larry, our living, breathing knowledge database, provides answers and support for clients to steer them in the right direction. He also assists in quality assurance, making sure our clients are more than satisfied with their experiences. Larry is fueled by a daily dose of vitamin D, and you may find him literally sunbathing on the office picnic tables during his lunch break. He used to play tennis for Oregon State University and is a die-hard Ducks fan. He continues to play tournament tennis locally and also loves to travel—often sending us selfies and postcards to make the rest of the team jealous.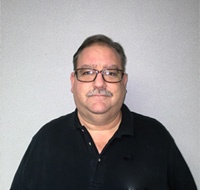 Tony Morgan—Customer Relations Specialist
Tony makes sure our clients have the information they need and get their questions answered. He loves to stay challenged and enjoys the constant variety of his job, especially if he gets an opportunity to geek out with new gadgets. He also enjoys the nitty gritty of going through documentation and testing for websites and products alike. In his spare time, you'll find him fishing on the Rogue River, hunting, reading, travelling, or doing recreational research on history and science. He also loves cats. A lot.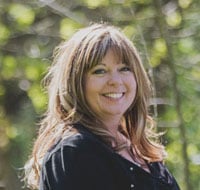 Leah Lumley—Media Coordinator
Leah offers sales support and works with publications. She spoils the marketing coordinators and excels in planning with attention to detail. She also keeps the office laughing!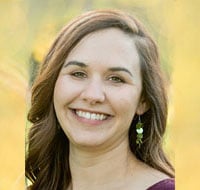 Amy Prindle—Content Strategist
Amy is tasked with creating whiz-bang copy for the content team. She has been writing since she was a wee young tot, though her subject matter has since matured from interviews with Barbie® and ad copy for lemonade stands. Armed with degrees in journalism and psychology, today she specializes in making sure the visions of our clients are best worded on screen or paper. In her spare time she enjoys board games, yoga, Jazzercise, crossword puzzles, and her two silly sons keep her laughing constantly.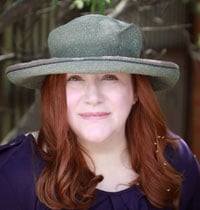 Elisa Silverman—Content Strategist
The daughter of a newspaper columnist, Elisa grew up a ward of the grammar police. She's appreciated the power of words to inspire, motivate, and connect people ever since. Elisa has been a content writer for nearly eight years and has a professional background in law and technology. She's an avid enthusiast of the arts, soothing spas, and all of Chicago's sports teams.